Government Notifies Simplified One-Page ITR Form
The government today notified a simpler one-page Income-Tax (I-T) Return (Form 1) called 'Sahaj' for salaried employees earning up to Rs 50 lakh during the financial year (FY) 2016-17.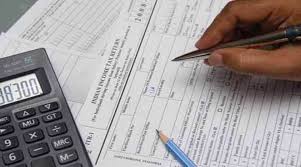 Sahaj will replace the 7-page form, rationalizing the parts relating to tax computation and deductions for easy compliance.
The new ITR form can be filed by an individual having income of up to Rs 50 lakh from salary, house property and interest. Thus, business men or professionals who earn income which is taxable under the head 'Income from business or profession' will not be entitled to file their returns in Form 1, even if their income is below the threshold specified of Rs 50 lakh.
Sahaj requires quoting of 12-digit biometric identifier Aadhaar number  along with Permanent Account Number (PAN) and also seeks details of cash in excess of Rs 2 lakh that was deposited in bank accounts in the 50-day post demonetisation window.
The e-filing facility for ITR-1 is enabled from April 1 and ITRs can be filed till the stipulated deadline of July 31.