Manohar Parrikar sworn in as Goa Chief Minister
Bharatiya Janta Party (BJP) leader Manohar Parrikar was finally sworn in as the new Goa chief minister on Tuesday evening after Supreme Court rejected Congress party's appeal to stay the swearing-in.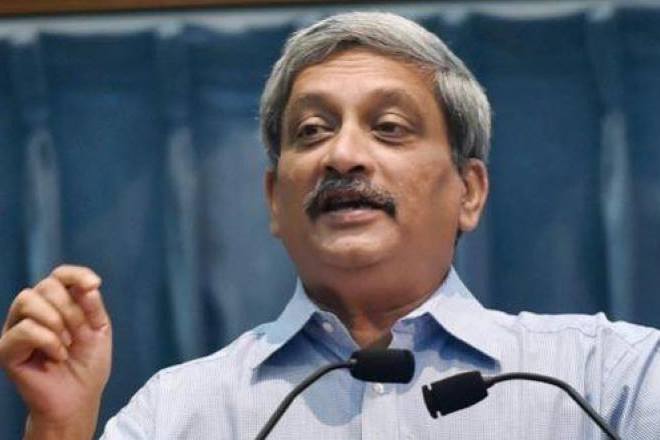 Governor Mridula Sinha administered the oath of office and secrecy to the former defence minister and nine cabinet ministers who were sworn-in at the Governor House located in Panaji at a small ceremony.
The ceremony was attended by BJP president Amit Shah, former chief minister Laxmikant Parsekar and federal highways minister Nitin Gadkari.
Parrikar cabinet includes Ramakrishna 'Sudin' Dhavalikar (MGP), Vijai Sardesai (GF), Francis D'Souza (BJP), Manohar Azgaonkar (MGP), Rohan Khaunte (Independent), Pandurang Madkaikar (BJP), Govind Gaude (Independent), Vinod Palyekar (GF) and Jayesh Salgaonkar (GF).
The SC has instructed Parrikar to prove his majority in a floor test on Thursday which may not be difficult considering eight out of nine leaders who helped BJP acquire backdoor majority have been housed in the Parrikar cabinet.
Congress which had 17 seats as against 13 of BJP in the 40-member Goa Assembly failed to form the government despite having more seats due to its passivity in selecting the legislative party leader and approaching the Governor. Congress accused BJP of indulging in horse-trading to secure a majority.