SBI to Reinforce Minimum Balance Charges From Today
The country's largest bank, State Bank of India (SBI) will from today start levying penalty on non-maintenance of minimum balance in accounts.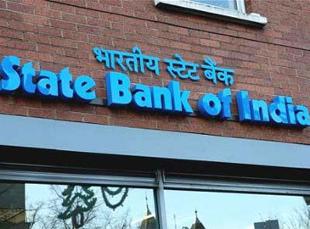 The minimum balance for metro branches has been set at Rs 5,000, for urban and semi-urban branches, at Rs 3,000 and Rs 2,000, respectively and for rural branches at Rs 1,000.  For metro branches, penalty for non-maintenance of minimum balance will be between Rs 50 and Rs 100, while for others it will range between Rs 20 and Rs 50.
The bank has also revised its ATM charges. Cash withdrawal from ATMs will attract a charge of up to Rs 20 if the number of transactions exceeds three from other bank's ATMs in a month and Rs 10 for more than five withdrawals from State Bank of India ATMs.
Although, charges will not be levied on withdrawals from SBI ATMs if the balance exceeds Rs. 25,000 and on withdrawals from ATMs of other banks if the balance exceeds Rs 1 lakh.
SBI will permit savings bank account holders to deposit cash three times a month free of charges and levy Rs 50 plus service tax on every transaction beyond that. In case of current account, the levy could go as high as Rs 20,000.
New charges are applicable even for account holders in five associate banks of SBI- State Bank of Bikaner and Jaipur (SBBJ), State Bank of Mysore (SBM), State Bank of Travancore (SBT), State Bank of Patiala (SBP) and State Bank of Hyderabad (SBH) – since all these banks are getting merged with SBI effective from April 1.