"La La Land" gets 14 Oscar nominations
Ryan G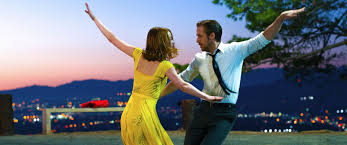 osling and Emma Stone starer neo-musical "La La Land" has won 14 Oscar nominations on Tuesday. The movie is written and directed by Mr. Chazelle and is at par with "Titanic" and "All About Eve" for the highest nominations in Academy Award history.
Other nominated movies include "Moonlight", "Fences", and "Hidden Figures" with eight, four and three nominations respectively. Oscars even moved past its two white years by honoring six black actors – the largest number of black nominees ever. Mahershala Ali and Naomie Harris (Moonlight), Octavia Spencer (Hidden Figures) and Viola Davis (Fences) received leading nominations amongst others.
British Indian Actor Dev Patel was also nominated for his supporting role in "Lion".